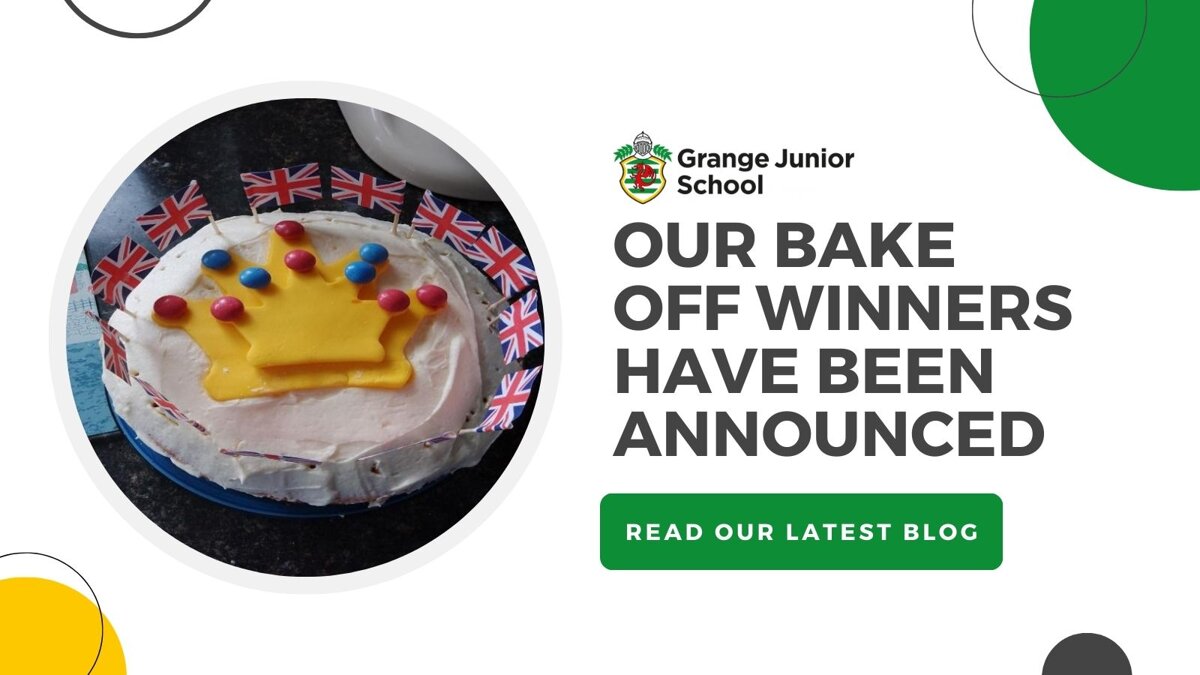 At Grange Juniors, we had a very exciting build-up to the king's coronation. As part of our school's celebrations, we decided to incorporate our own version of the Great British Bake Off. Thus, the Grange Juniors Bake Off Challenge was born.
This exciting competition challenged our pupils to create the most marvellous cakes at home, with their families. They not only had to make a delicious-looking dessert, but they also had to make their sweet treat look as pretty as possible. Finally, after their tasty creations were finalised, they simply had to send a picture of their baked goods to our school's email address. This meant that the children could not only enter the competition, but, quite literally, eat their cake too!
The application window closed on May 9th, and that's when we had the difficult task of deciding a winner. It was really difficult having to sort through so many delightful-looking treats without getting the chance to try them ourselves. We had so many great contestants to choose from, but after much deliberation, we finally settled on a winner.
Congratulations to Harvey, Myla, Jacob, and Oliver for taking the gold with their immaculate cakes! Your cakes looked absolutely delicious. The decorations were also stunning, and we can tell that you put a lot of time and effort into your cake, and it really paid off.
A massive well done to the rest of our contestants! All of your baked goods looked incredible, and we are sure they all tasted great as well. We were so impressed by the creativity and skill that went into each and every one of your creations.
Thank you for taking part in the Grange Junior's Bake Off Challenge, and we hope you enjoyed the experience as much as we did.