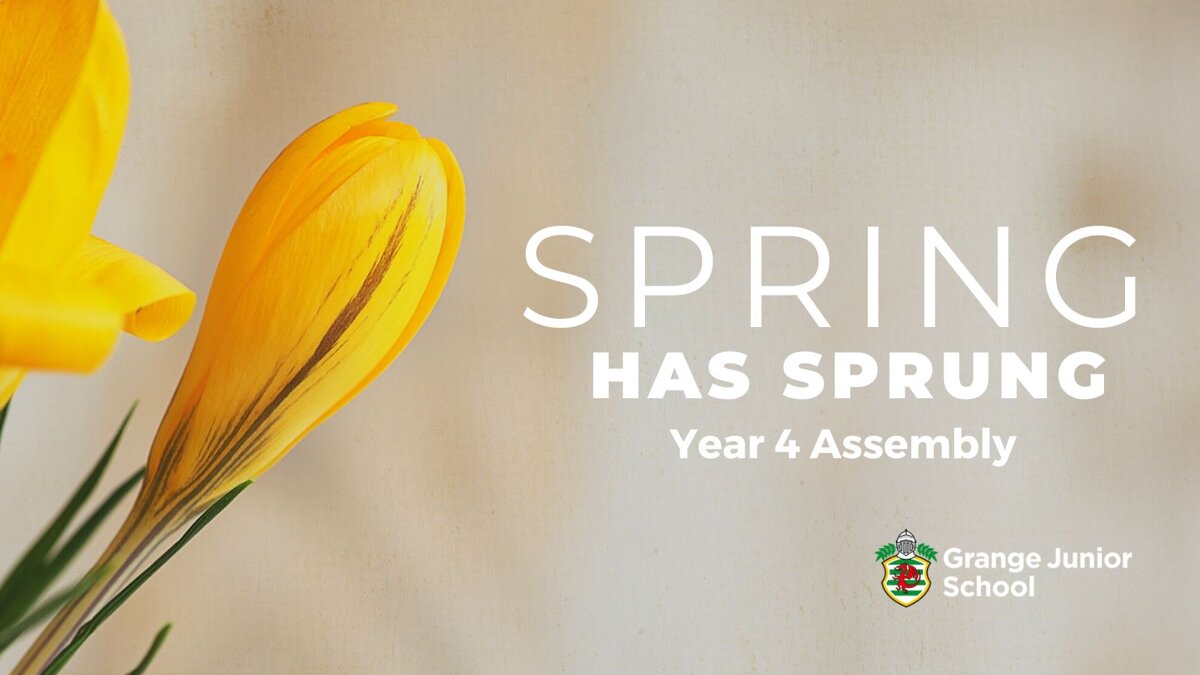 As we approach the end of term five, we would like to take this opportunity to celebrate Year 4's recent success when delivering their assembly 'Spring has Sprung.'
During the assembly, our Year 4 pupils taught the school about how the seasons change, as well as the impact the start of summer has on the people and animals that live in the UK. They even treated us to a fantastic rendition of "Here Comes the Sun" by The Beatles, as well as their own song, titled "Spring has Sprung."
The assembly was a fantastic way to get everyone excited for the upcoming summer, and it was the perfect way to culminate a superb Term 5 at Grange Junior School.
We are incredibly proud of Year 4 for delivering an outstanding performance. Not one line was missed, and not one lyric was miss-sung. They were confident throughout, and it was a treat to see all their hard work pay off. The success is even more impressive when you consider it was their first ever school assembly performance!
We hope everyone has a fantastic half-term break, and that you enter the upcoming summer months with a spring in your step.